Because marketing is so important to your business, Detroit Business Hub Group designed a course specifically catered to marketing. If you need help getting through the marketing maze, this course is for you! Learn from marketing experts including Mike Rizzo and Melissa Davis. Networking guru Tammy Turner also shares her top marketing secrets! This course is free to all Detroit Business Hub Group members!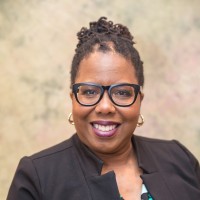 Melissa Davis
DBHG Marketing Coordinator
Melissa McClary Davis is the Founder and CEO of Wise Digital Marketing.
Melissa has established herself as a leading expert in the digital marketing industry with over 25 years of digital marketing experience with Fortune 500 companies in a diverse range of industries including Coca-Cola, AT&T, Ford, General Motors, Hallmark Cards, Lane Bryant, Best Buy, Facebook and Instagram.
In addition to serving the top corporate echelon, Melissa's passion for problem-solving and teaching has also led her to provide top tier marketing consulting services to small business owners to support them in successfully navigating digital marketing.
As a result, her clients achieve noteworthy sales conversion and high ROI with marketing strategies that reach maximum market shares in the digital universe.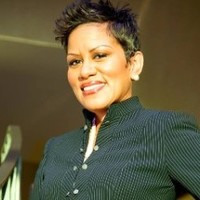 Guest Lecturer Tammy Turner
Tammy Turner will be part of our 2021 DBHG University Lecture Series. Tammy will be our keynote speaker Friday, September 24th our from 4-6 pm at Central Kitchen. Mrs. Turner is the Co-Owner and Co-Founder of Kapstone Employment Services (Certified MBE, WBE, WOSB). She is an Engineering Recruiter and a Headhunter for the Automotive Industry.
She recruits for all Engineering disciplines: Mechanical, Electrical, Quality, Software, Program Managers, CAD Designers, Design Engineers, with specific expertise with Controls Engineers. Her debut book, How to Talk to Strangers: A Step-by-Step Guide to Professional Networking, is a vital tool for any business professional looking to go to the next level. 
Mrs. Turner was also recently named one of the 25 Most Influential Women in Detroit. Tammy will discuss Using Talent to Leverage Your Business at this event.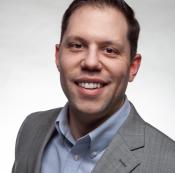 Mike Rizzo
DBHG Videographer
Mike RIzzo is the Founder and Owner of RizzoRizzo Creative Services Company
Mike Rizzo and his production company, RizzoRizzo Creative Services Company, creates business-to-business marketing videos across a variety of industries in the Metro Detroit area, and across the country.
Over the course of his career, Michael has created, managed, and executed creative messaging for brands that range from two hundred-million-dollar corporations to the local body shop. He's a writer, producer, director, editor, and creative director with hands-on every facet of corporate communication.
For members of the Hub Group, that means creating short, polished company overview videos that help startups present who they are and what they do affordably.
Example Curriculum
Available in days

days after you enroll

DBHG Marketing 101 Course
Example Featured Products
Showcase other available courses and coaching products you're selling with the Featured Products block to provide alternatives to visitors who may not be interested in this specific course.